Our Restaurant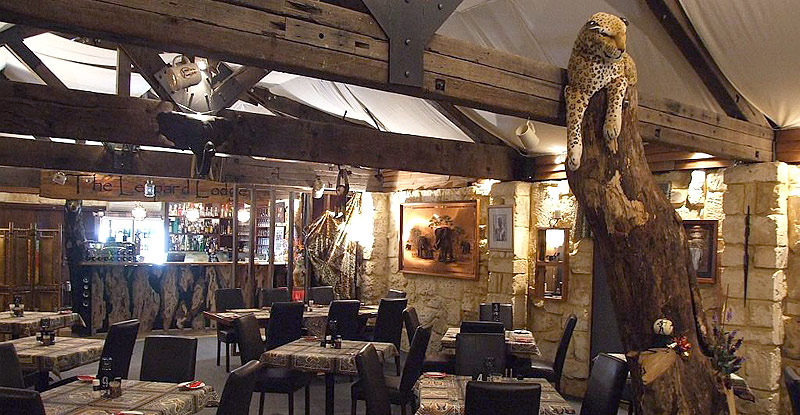 The Leopard Lodge restaurant is reminiscent of an opulent African Game Lodge, with its fusion of stone walls and rich wood interior.
Upon entering, you are welcomed by our familiar leopard, which has welcomed many guests and entertained many children, when we were called The Serengeti African Grill!
We have preserved the typical African Lodge atmosphere, with subtle lighting, soft calico curtains and unusual African artefacts on the walls. We hope we have created a warm and unique dining experience for you to enjoy!
We are a premium steakhouse that specialises in South African cuisine like thick juicy steaks, racks of ribs, spicy peri peri chicken, bobotie and ox-tail stew, to name a few.
In order to attain the explosion of flavours found in Africa, we have painstakingly perfected all our own special homemade sauces and spices. Favourites include 'monkey gland' sauce, green peppercorn sauce, mushroom sauce, and herb & garlic sauce.
We have disabled parking and toilet facilities, and easy access to the restaurant.